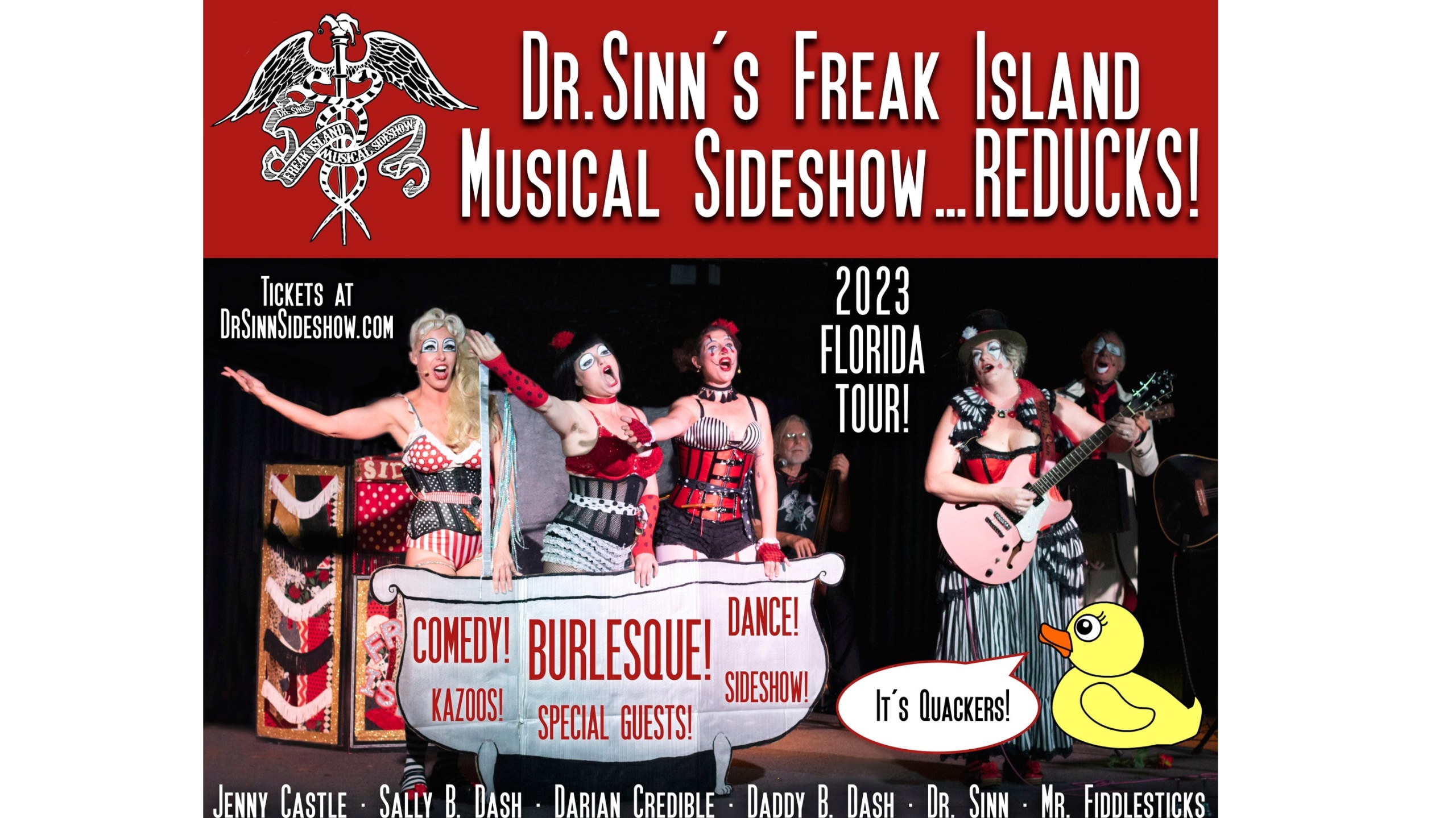 Dr. Sinn's Freak Island Musical Sideshow
Sunday, Jan 29, 2023 – 6:30 PM EST
Dr. Sinn's Freak Island Musical Sideshow
Sunday, Jan 29, 2023 – 6:30 PM EST
Rewatch available for 7 days after purchase.
Sunday, January 29 DR. SINN'S FREAK ISLAND MUSICAL SIDESHOW Doors 6 PM | Sexy Clown Show 7 PM | Live Stream 6:30 PM What happens when you write the next hit Broadway musical but all of your actors are clowns? It's actually a ducking good story… Dr. Sinn's Freak Island Musical Sideshow is an original music playin' sexy clown cabaret from the steamy swamps of Gainesville, Florida. Our show features antics, shenanigans, general buffoonery, comedy, dance, kazoos, puppets, burlesque, special local guests, & more! THE CLOWNS · The Bozo Bombshell, Jenny Castle · The Titillating Tapper, Sally B. Dash · The Clown you Wish were Edible, Darian Credible THE BAND · The Surgeon of Song, Dr. Sinn · The Marvelous Mechanical Musician, Mr. Fiddlesticks · The Boisterous Bassist, Daddy B. Dash With SPECIAL LOCAL GUESTS, Della Darling & Lola La Colombe! This show is intended for adults 18 & up!
Rewatch available for 7 days after purchase.